Personnel and Management Development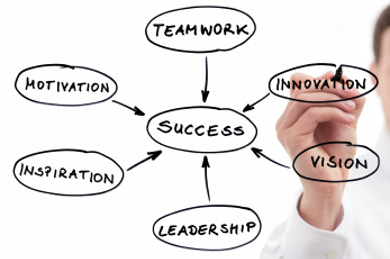 Against the background of increasing complexity, changing market conditions and customer needs, organisations need to become learning organisations. Demands on the staff and the executive managers are continuously increasing; their competencies have to be further developed and their potential has to be used to the full.
Corporate strategies can unfold a sustainable effect only if they are lived in the company both by the employees and the top management. We support you in consistently aligning your personnel and management development with the corporate strategy. The crucial task is to prepare the staff and the executives for tomorrow's challenges. The essential factors for success are integrated concepts, a long-range strategic orientation, real-world learning settings and measurable results. 

Challenges to be addressed in this context are how to breathe life into development concepts and implement them successfully, how to translate off-the-job learning experiences into day-to-day business even against possible transfer resistances and how to tailor individual and collective learning processes to future demands.

What can organisations do to meet these challenges? 
Which instruments are helpful in this process?
Which approaches have been identified as being helpful in this field?

Drawing on extensive experience in conceptual HR and management development work and the planning and implementation of innumerable training programmes, workshops, mentoring and management programmes, pwb helps you get the answers to all these questions.