Our Management Audit -
Assessing and Developing the Executive Team with Regard to Strategic Challenges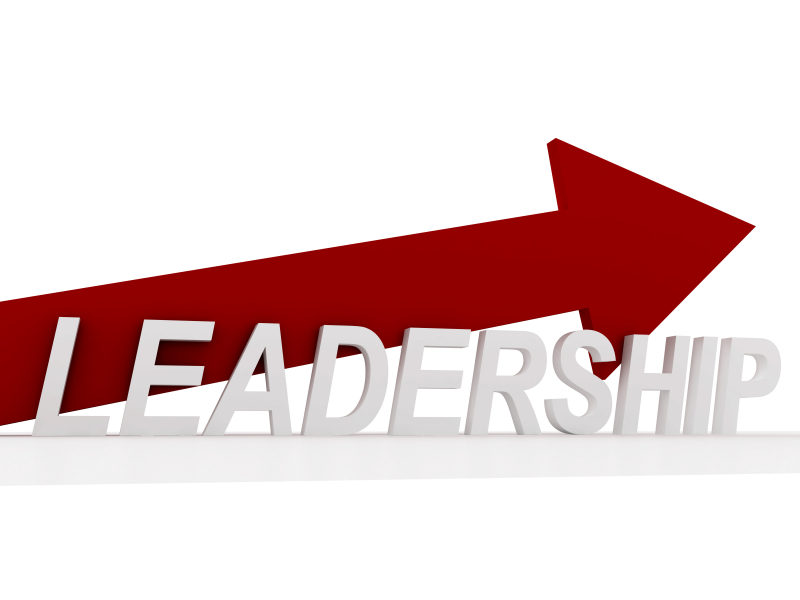 In turbulent times, competitiveness and survivability of companies have become increasingly dependent on their executives' quality and potential.

New corporate strategies, mergers or crisis situations call for valid answers to the following questions:


Are the executives up to the company's future challenges?
What are their strengths and areas for improvement?
Which further development steps are needed?
Our Management Audit instruments are the perfect fit to answer these questions.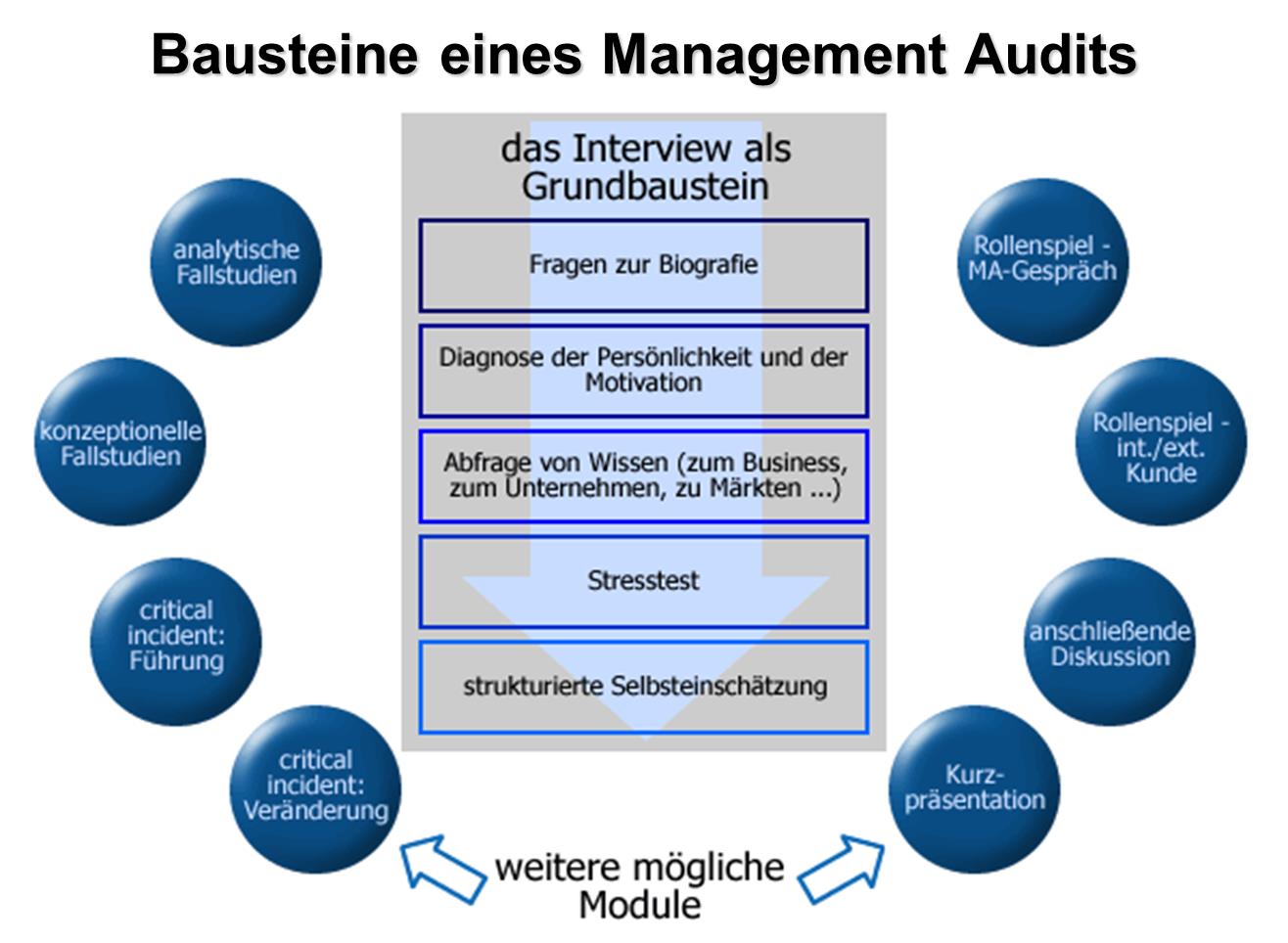 Our Competence:
The Management Audit Concept is based on a structured, requirement-related interview complemented by other diagnostic tasks (e.g. case studies, critical incidents) and situational modules (role plays, presentations). It thus takes into account the multi-modal diagnostic principle, a crucial factor determining the success of the Management Audit. Basically, the Management Audit Concept comprises the modules shown in the diagram. Depending on the customer's needs, some of the modules will be more suitable and targeted than others, and the concept can be adapted accordingly. This modular system enables a very customer-specific and effective analysis process during which a defined group of executives goes through an identical procedure in a relatively short time. This facilitates maximum comparability.

Our Procedure:

Jointly with the customer, the objectives are specified and the exact way of proceeding is agreed upon.
In the process, managers are individually interviewed on the future requirements whilst the future strategies and the associated challenges are jointly analysed.
The requirements are documented on the basis of the interview findings and translated into precise questions, diagnostic tasks and the situational modules of the Management Audit.
The resulting audit structures and contents are finalised with the customer.
In a next step, the participating executives are informed about the Management Audit targets and contents.
The audits of the participating executives are conducted by two consultants and, as an option, by a top manager or HR manager of the company.
The results are discussed with the top management and translated into further activities.
Your Benefit:
After completion of all audits, the customer receives a detailed results report which contains detailed findings on each participant's aptitude to manage future challenges and on the performance of the examined group benchmarked against other companies.

Exemplary Participant Statement:
"As if in fast motion, we have covered a wide field experiencing and working on the various future challenges in the individual audit modules - to the point and comprehensively. Everything was absolutely realistic!"